THANK YOU FOR SUPPORTING HUSKY SPORT! 
The 5th Annual Ignite Competition has come to a close! This year 31 groups competed in the crowdfunding competition. Throughout the six week initiative, UConn student groups raised funds competitively for a chance to win an additional $20,000 in prizes.  If you are looking for more information on the Ignite competition, head to the UConn Foundation's Crowdfunding webpage.
Husky Sport had a strong showing this year finishing in the top three in number of donations (259) and dollars raised ($6,500+). We want to thank all those who supported this year, we would not be able to do our work with out your financial support.
Stay tuned, we will update you all on the official Ignite competition results soon! 
Diverse Children's Books
We hope to expand our library of culturally relevant and representative literature for our classroom. Husky Sport is intentional about choosing learning materials that our students can connect with on a variety of levels (gender, race, language, culture, etc.). We recognize the necessity for more diversity in the characters, narratives, authors, and illustrators of learning materials. Ignite funds will support our effort to respond the the educational needs of our students in Hartford and improve our practice of multiculturalism. 
In addition to expanding the options within our library, we are developing a list of diverse children's books to support our efforts. We hope to continue to expand and improve this list providing a resource to educators in our community.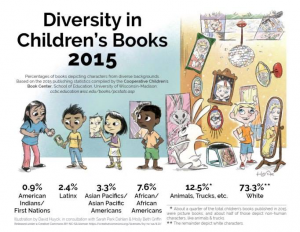 Transportation
Transportation between Hartford and UConn is provided for Husky Sport staff and student-volunteers via partnership with the Office of Community Outreach (C.O.) at the University of Connecticut. Husky Sport's Transportation Team of student leaders work with C.O. staff to operationalize certification and safety standards for all student drivers, van rentals and maintenance, and weekly scheduling logistics.  Through this long-term campus partnership, Husky Sport is able to provide a necessary support structure that centralizes transportation logistics that helps to more efficiently facilitate the experiential learning for UConn students and the community-and-school-based engagement in Hartford.
To get an idea of the scope of this operation, check out our stats:
Van Trips to and from UConn/Hartford: 11 per week / 132 per semester 
People provided with a ride to and from Hartford:  5.5+ students per van shift / 726 per semester

Hours of Hartford-based engagement made possible by transportation:  150+ hours per week / 1800+ per semester
Ignite funds will help support our efforts to transport our UConn staff, students, and volunteers to and from Hartford safely.